In Andorra, apart from the Madriu-Perafita-Claror valley, there are two other protected areas, the natural parks of the Vall de Sorteny and the Valls del Comapedrosa, which is probably one of the highest concentrations of these protected areas in the world.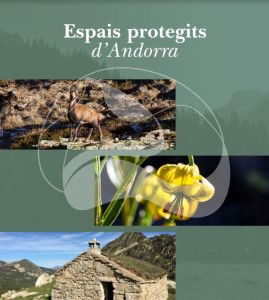 Although all three spaces have similar characteristics they also have many singularities. As for the first aspect, all three spaces seek, as the main objective, the preservation of their natural and cultural heritage. In addition, all three have, along with a guaded refuge, a rich and varied network of paths that allow to discover their hidden secrets, and all three are part of the list of humid areas of international importance of Ramsar, International treaty for the conservation and sustainable use of aquatic environments.
Regarding the peculiarities, the Madriu-Perafita-Claror Valley is inscribed on the list of World Heritage sites, taking into account its landscape value, while the other two spaces are classified as Natural Parks. The Vall del Madriu-Perafita-Claror stands out because of its size, since it is much larger than the other two parks, and by the fact that it protects a large preserved valley in its entirety, unusual fact in the Pyrenees. The Natural Park of the Valley of Sorteny stands out due to the huge variety of flower species and habitats that it includes, while the main protagonists of the Comapedrosa Park are the highest areas of the country, including the highest peak of Andorra, the Comapedrosa (2,942 m), and the species adapted to these extreme environments.
We invite you to discover these three protected areas in the guide you will find below (guide only in Catalan), where we present some of the many walks and activities that you can do, whether you visit with your family or if you want to take a trip that requires some preparation.